Manufactured from special fibred paper with added tensile strength. Buffed on both sides to ensure optimum bonding and holding power. Perforated for ease of use and better adhesion.
Available tapes include; Plasterboard Tape, Fibreglass Joining Tape and External Blue Tape.
Features & Benefits
Easy to use
DIY with professional results
Strong bonding and holding power
Self adhesive
Quick results
Available in:
Paper Tape:
Joining Tape:
External Tape: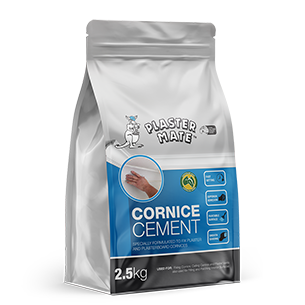 A Tradeline compound specially formulated for fixing cornices to Plasterboard wall and ceilings. With a high bond strength can also be used for fixing decorative roses and fibrous plaster centres. Can also be used as a cost effective high tack, low slump, broad wall filler.
PROUDLY 100%

Australian Owned

Australian Operated

Australian Company